12

08

MY SUNDAY MEMO: NO DESPAIR - FIGHT ON MR.PRESIDENT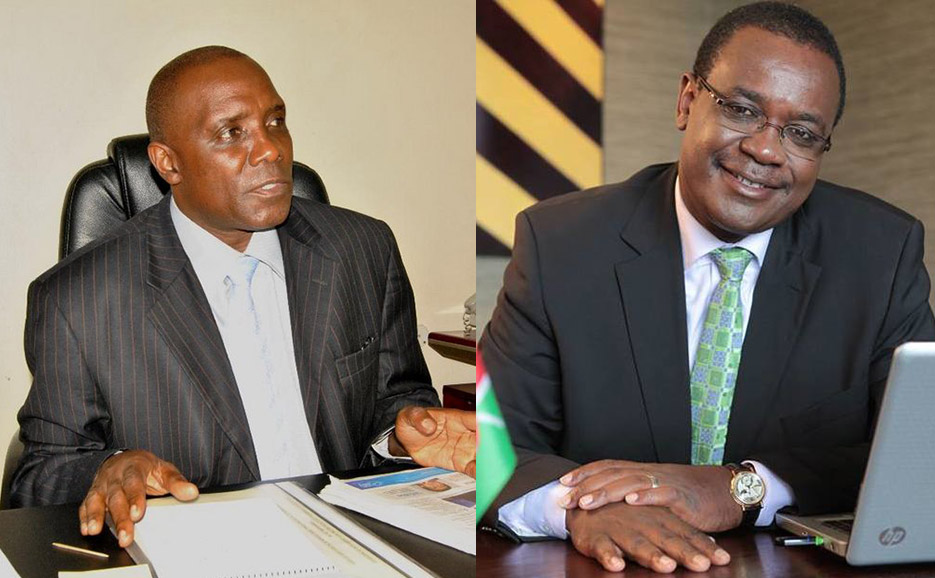 1. The ignominious arrest, interrogation and arraignment before a court of law of Evans Kidero and Swazuri on corruption charges is another clear demonstration that the fight against corruption has acquired an indomitable strain.
KIDERO & SWAZURI
2. That he arrest Dr. Evans Kidero and Dr. Swazuri who claim to be untouchable because of the class in which they live and are buddies to the high and mighty is a clear signal in both words and deeds, THAT there are no sacred cows this time round.
SHOCK WAVES
3. This is one act this week has sent shock waves to anyone hiding behind power or behind the cartels whether socially or politically. It is now clear that even if you in leadership and you have committed economic crimes the new wave will reach you.No such association is a guarantee to impunity .
THE WAR ON CORRUPTION
4. The war against corruption calls for a purely pragmatic, persistent and consistent approach...action devoid of fear or favour.
The fight must be felt as unsentimental endeavour to rescue the country from economic deluge and inspire current and future generations into realms of patriotic service to the nation.
GENERATIONAL BATTLE
5. Therefore, some Kenyans and their few sycophants, who in their skillfully insinuating and diversionary manner, are trying to jeopardize the campaign against corruption by elegantly avoiding any discussions of substance on the subject stand warned....that this is a generational battle, you are on the wrong side of history.
THE STINKING CORRUPT JUDICIARY
6. They may try to explore associations for allied connivance with certain elements within the judiciary, but still the momentum seems unstoppable.Well, it must be acknowledged that the fight is not a walk in the park.
DON'T GIVE UP KENYA
7. There will be incidents, happenings, progress, uncertainties, surprises, and, at times disappointments....but do not forget that these are the ingredients of an epic battle. Be sure of one thing....there will be NO despair. Therefore the forces of social progress should maintain the balance, courage, posture and focus required in a difficult dialogue.
THOSE PLAYING FOR 2022 ROME
8. It is not bad to think of the future but consolidate the present with BIg 4 agenda in order to have a smooth 2022. Currently, one may not want to judge whether those playing a deep 2022 political game as opposed to investing their energy into national progressive projects gradually slid into positions beyond their intentions and redemption just because an opportunity presented itself, or whether the interlocution is a matter of design and strategy.
DIVISIONS ARE MAFIA SYNDROME
9. What seems to be dividing the ruling party more than the handshake is a heady wine of ethnically postulated political interest distilled from the grape of individual ambition.This wine is stored inside fridges of a compromised judiciary. Therefore, a lightening ray of inextinguishable fire must be made to bear on the criminal justice system for the dragon of corruption to be slayed.
BAD JUDICIARY WILL FALL
10. The feet of judiciary must be kept on ref hot charcoal until all the bad elements are burnt into indistinguishable ashes.The only remaining card of the corrupt is to produce a political stalemate and a judicial jeopardy. This is an open secret...the people of Kenya are vigilant more than ever before.
GREAT WORK IN DEMOLITIONS
11. The ongoing demolitions of structures built on riparian reserves serves as practical example of where a resolute President Uhuru Kenyatta is taking the country. It is not politics and business usual , no the President of Kenya is determined to leave a LEGACY
FIGHT ON , FIGHT ON KENYA
12. We in Pan African Forum once again restate our utmost support for President UhuruKenyatta And come rain come sunshine we shall -NOT DESPAIR
Great Sunday,
Dr. David Nyekorach Matsanga
CHAIRMAN 
PAF
Sunday 12.08.2018
Nairobi / London

Tel: +447930901252
Tel: +254723312564
africastrategy@hotmail.com.
dr.davidmatsanga@yahoo.com.
www.panafricanforumltd.com.
www.africaworldmedia.com
www.africaforumonicc.com
Follow Me On:
Twitter: https://twitter.com/MatsangaDr