29

07

PRESS STATEMENT: LIBYA IS BURNING AGAIN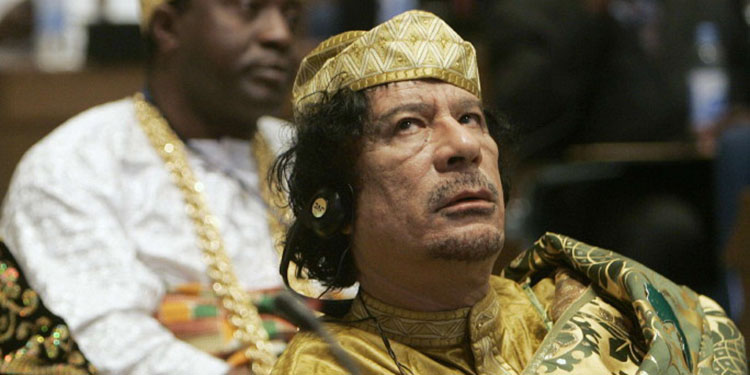 2 years ago I stood high in Africa and told the world that Western intervention in North Africa will create more conflicts and will destroy  the entire region of the continent. In traveled to South Africa   for International Solidarity Conference in Pretoria and in presences of President Jacob Zuma who we shared a platform and a table I told my African people that Western hegemony will destroy Africa.
 Today as I write this statement to the world, events in North African country are worrying and many innocent lives have been lost due to French triggered invasion that brought in NATO after the UN Security Council Resolution was passed to dismember Libya. Late  Gaddafi may God rest his Soul in peace, must be saying I told you Africans and Western countries  that terrorists will turn on USA and other foreigners and chase them through the  Sahara Desert into  the Sea.
As African leaders troop in the USA next week for a childish lecture of USA hegemony one message must be sang loud. STOP SILLY INTERVENTIONS IN AFRICA.  Although all their rooms will be equipped with CIA operations to snoop on their conversations and meetings, I believe there must be another Uncle Bob Robert Mugabe to stand up and say no to the events that are so worrying in Libya.
The ICC matter that was brought as "a regime change mechanism" in many countries where it has been deployed has turned out to be a matter of life and death for these countries. Kenyan leadership is under siege from "ICC  shifting goal posts mentality" where the ICC court has turned itself into economic court looking for bank statements, land titles, shareholders, telephone records, birth certificates , marriage certificates , and soon will ask for the children of some of the suspects!
In Libya the same ICC issued warrants against Gaddafi's son and  has left him to be killed by terrorist on daily basis where they cut a finger on a daily basis but the ICC has not asked the UN security Council to put pressure on Libyan terrorist  to hand over Gaddafi Son for trial in The Hague. ICC is busy shifting goal posts on Kenyan cases even when witnesses tell lies and change stories to suit the comedy  and drama that we see in court in case NO 1.
The AU must call for an immediate meeting before October 2014 in Ethiopia to review links with western countries that triggered the Libyan crisis and also revisit the ICC saga that has muzzled the governance in Kenya. It is time to ask whether Western nations that call African meetings in their capital cities are with us or are not.
Economic competition between China and USA forced the Obama administration to call for a summit of that will lecture African leaders on how human rights are important yet they created a terrorist Libya where they have not accounted for their actions. Libya had schools, roads, Education, hospitals, and all infrastructure was destroyed by France and now we have forgotten.

Dr. David Nyekorach- Matsanga.
London - UK
Tel: +447930901252
Tel: +254723312564
africastrategy@hotmail.com.
dr.davidmatsanga@yahoo.com.
www.panafricanforumltd.com.
www.africaworldmedia.com
www.africaforumonicc.com