07

08

SADC AND THE AFRICAN UNION SHOULD REPUDIATE BOSTWANA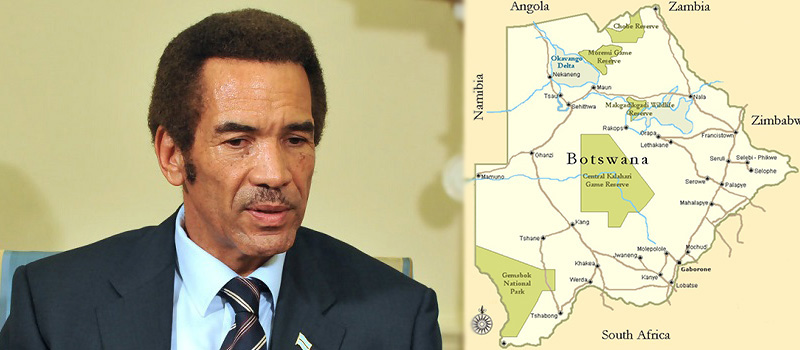 Pan African Forum (PAF) deeply  regrets the unprecedented  and circumspect  decision taken by Botswana on the just concluded General elections  of  Zimbabwe   that  gave President Robert  Mugabe  a  resounding  emphatic  win. PAF in particular takes note of the statement issue by Botswana Foreign Affairs minister Hon.  Phandu  Selekemani  that  unconditionally calls  for  a SADC audit on the just  concluded  elections  on the false  prima  facie  that  what precedent   in Zimbabwe  war ranted  nothing  short of a transparent, credible, free and fair elections.
Pan African  Forum  notes  that in doing so Botswana  has decided  to go against the grain by defying the SADC  led Observer mission  preliminary  statement  that declared  the election free and  peaceful. SADC countries that were present in Zimbabwe such as Namibia, Tanzania, Zambia and South Africa have endorsed Zimbabwe's elections as a positive step towards entrenching democracy in frontline states. So why is Botswana going against the grain?
Pan African Forum is aware of the "client-state" politics of Botswana. Western nations have used Botswana   to destabilize Africa. This type of politics  has  made  it  impossible  for Botswana  to find a common  ground with the SADC  member  states  and the  rest of African Union countries.  We remorsefully lament the tight grip of western infiltration in Botswana that is fuelling discontent by putting Botswana at odds with the rest of African States.
Botswana has a pirate radio station of VOA called studio 7 where imperialism kills Africa on daily basis.  Botswana has satellites pointing on Zimbabwe along the common border with Zimbabwe.  We know all these facts but we had spared Botswana thinking they would change and work for African unity. Now time has come to intellectually expose Botswana syndrome to entire African population.
Botswana has made herself the conduit for neo-colonialism and the embodiment of western hegemony that continues   to dismember   Africa.  On March 2013 Gaffe prone Botswana Foreign Affairs Minister uttered this on President elect Kenyatta "If he refuses to go (to The Hague), then we have a problem. That means that they do not know the rule of law. You can't establish a Court and refuse to go when it calls you. If he refuses, he won't set foot here, he later withdrew his statement after he faced a huge barrage of criticism from Kenyans and Africans around the Globe.
Pan  African  Forum  wants  the  world  to  know that  in May  2013,  in an  African  Union Summit  in Addis  Ababa  he continued  demonising President  Kenyatta  by saying that "The AU  is  not Kenyatta's  lawyer.  He must be arraigned before the ICC. This  is  like  when  a suspect  is to appear  before the  Lobatse  High Court  and  then  we stand  on  the way  of the judiciary  system  by saying  that be should be acquitted  before he could  answer  for charges that he is facing," said Sekelemani.
Pan African Forum has looked at the above statements by Botswana foreign affairs minister that indicate a deliberate breakaway from the African Un ion Resolution on ICC. Botswana in fact continues to make SADC bleeding by opposing many of its activities such as the SADC common Visa plan that is an economic boom for the SADC region. This is a country where either the leadership is mentally derailed or it has sickness from imperialism.
Pan African Forum notes that Zimbabwe Elections have been lauded by African, Asian and East Europe and to some extent some EU member states as peaceful, free and fair.  We would like also to appeal to European countries and America, to desist the condescending attitude that reengages Zimbabwe.
PAF  would  like  to  caution  any  foreign  ent1t1es to  desist  from  fermenting democracy   in Zimbabwe by disengaging  their  imperial  machineries  that  were  in the  form  of  Zimbabwe Election  Support  Network  (ZESN)  SW Radio  Africa 4880,  1ST TV South  Africa,  Vote 263 election watch and many others  from precipitating  crisis in Zimbabwe.
PAF would like to point out that ZANU PF election team went full throttle to restructure  their party  after  the  humiliating  election  defeat  in  2008,  and  therefore  Botswana  demand  of  a recount,  wruch is based on a suspicion  of election  fraud  is simply  a "mollifying  illusion". Our Poignant view concludes that Robert Mugabe was poised for an emphatic and historic win. Whatever nonsense Botswana wants to bring we shall counter it word by word.
The Pan Africa n Forum  would like to bring to the attention  of SADC and the African  Union the insubordinate  character of a member state (Botswana)  and call for the respective  bodies to whip  Botswana  dissembling dissatisfaction on  African  resolutions  into line. If not checked Botswana has the possibility of being the conduit of precipitating a Syrian  type of crisis  in Zimbabwe.
Thank You.
Dr. David Nyekorach – Matsanga.
Chairman /CEO
Pan African Forum Ltd & Africa world Media Ltd
+44(0)7930901252
+254(0)723312564
Surrey England
africastrategy@hotmail.com
dr.davidmatsanga@yahoo.com