07

11

STATEMENT ON ZIMBABWE: A FAILED & FAKE POLITICAL TURNCOAT OF ZIMBABWE POLITICS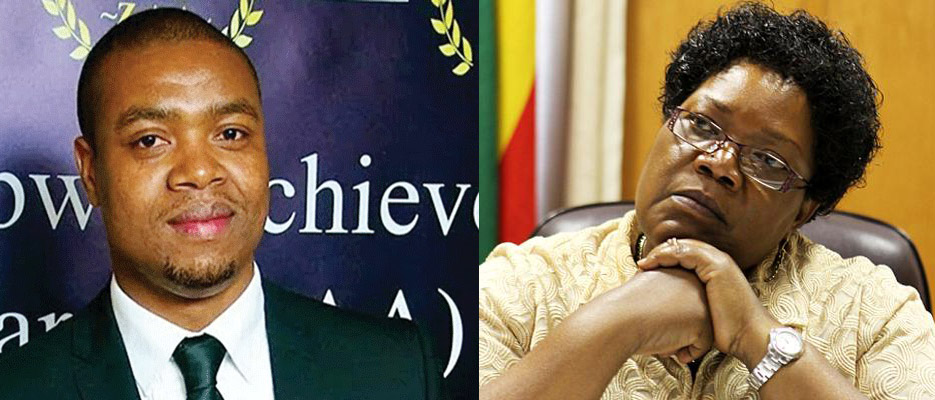 On behalf Pan African Forum Ltd I would like to issue the following statement on ZIMBABWE. It has come to our attention and very many international impeccable sources that Jonathan Moyo invited two fake opposition leaders to East Africa to indoctrinate and incite them into a VIOLENT REGIME CHANGE IN ZIMBABWE.
This two individuals are
1.HON .JOYCE TEURAI ROPA MUNJURU
2.Mr.SITHOLE CHOFAMBA (Wife of Prof. Jonathan Moyo)
First let me address the former Vice President of Zimbabwe Hon. JOIYCE TEURAI ROPA MUNJURU

FACTS ABOUT ELECTIONS OF ZIMBABWE
1. My facts here will enlighten those who are entertaining and listening to Joyce Munjuru talking about a STOLEN ELECTION IN ZIMBABWE .The facts will further show that Joyce Teurai Ropa Mujuru is the most eligible and divisive political character who has come out of Zimbabwe.
2. Joyce Munjuru and Sithole Chofamba(Jonathan Moyo's wife) are trotting the glove telling lies that we in Pan African Forum Ltd interfered and influenced the out of the Elections in Zimbabwe on 30 July 2018 .
3. At no time did I in person or collectively influence the outcome of the voters of Zimbabwe ,neither did I or us ever met or discuss any matters with the Chairman or any official of ZEC . So Sithole and Mujuru are in Nairobi spreading fake news in hotels about the already concluded Elections in Zimbabwe .

JOYCE TEURAI ROPA MUNJURU
4. At every turn of events, she had lacked political tact and sophistication. Munjuru from the age of 24, served as Minister and rose, through nefariously manipulated processes to become a Vice President of Zimbabwe in 2004.
5. Her monstrosity and quest for power made her have the self-belief that she would fit into the Presidential shoes of Zimbabwe, yet she dismally failed to acknowledge that her political shelf-life has gone past expiry date.
6. During her time in ZANU PF as Vice President, she emerged as a divisive character with an unapparelled propensity for corruption and divisionism of gigantic proportion.
7. Having been kicked out of ZANU PF in 2014 by the former despot, Robert Mugabe, Mujuru went on to forme firstly, the People First Party and recruited some disgruntled ZANU PF members such as Rugare Gumbo, Didymus Mutasa, Munacho Mutezo and others. These recruited members left too disgruntled alleging that she lacked statecraft.
8. She then proceeded to bamboozle the people of Zimbabwe by forming yet another political outfit, the People' s Rainbow Coalition ( PRC), a grouping of different political formations in which she parachuted herself to be the leader through uncouth means.
9. The coalition, in the last election, got just 12 000 votes, a paltry number that is a far cry from a constituency. All this proves Mujuru lacks the statecraft competence to lead Zimbabwe and she thinks she can reinvent herself and be the political maiden of Zimbabwe.
10. That thought can only be entertained in one's own fantasy – magnolia dreamland and indeed, can only be described as self-fulfilling exercise.
11. For her to keep flattering the world, and spreading lies about ZIMBABWE , telling them the secrets of her heart, giving the world her greatest Oracles of all times, is deceitful as she is not anywhere near being the solution for Zimbabwe.
12. As an elderly woman now whose dyed hair should be as good as cotton tuft, normally in the African context, should come with elderly knowledge and wisdom not come to Kenya to tell lies and not spread toxins against some of us who have worked hard to defend ZIMBABWE.
13. There are, however, unfortunate instances where the white hair of a village grandmother is not accompanied by wisdom, knowledge and depth of character.
14. So, such elders are sent to supervise chickens and should not be anywhere near the village court where real issues are discussed. Such elderly women mock their real existence, and usually, the disgrace of the actions barrens the entire village and lead even the chicken laugh throughout the village.
15. Once she opens her mouth, she soils everything, including her own reputation, and exposes her lack of knowledge and wisdom.
16. In fact, for her to claim political sainthood and further makes utterances that she is the solution to Zimbabwe's challenges, is founded on malice to discredit the installed political administration of Zimbabwe led by President Emmerson Mnangagwa.
17. Madam Mujuru's political theatrics is self-seeking and is far from being the solution for Zimbabwe's problems. Here is a typical pathological liar, who for all her life, did little for her people.
18. As for the nation of Zimbabwe, and the Kenyans listening to this woman in hotels in Nairobi at large, they must not be fooled by such political shenanigans, and Mujuru's wearing of the white chastity veil; she is the same corrupt, divisive, ragionalistic, intolerant and not the democrat she now pretends to be.
19. Joyce Mujuru was in power for 34 years and in all these years the country was dragged into the beyond of abyss of the hell-hole. The "real suffering people" of Zimbabwe did not start last this time but have been suffering for years in which she served, and misled the people and the President.
20. She did nothing for the women of Zimbabwe and did little for the suffering masses for the 34 years she was in power when; ironically, she did have the power and opportunity to do something.
21. Now that she has is out of office and failed to clinch the Presidency , she starts holding meetings with USAID and trying to plot to bring REGIME CHANGE in Zimbabwe.
23. Instead of the woman of embracing national dialogue she is pumping money into the young generation to start guerrilla warfare against the people of Zimbabwe .The caliphate of Sithole Chofamba , Jonathan Moyo and Mujuru and others in G40 are busy plotting to cause chaos for Zimbabwe.
24. These fake Zimbabwean Opposition leaders were rejected in the 30 July elections, they now say they would be doing better – that is a lie and should not be entertained by African countries where they intend to visit in future . These malcontents should be identified as NEGATIVE FORCES .
25 .These are the facts and for records we shall show why we call Mr.Sithole Chofamba a woman when he is a woman stay tuned for a CCTV clips that will viral in the history of media ..
God bless Africa
Dr.David Nyekorach -Matsanga
Chairman
PAN AFRICAN FORUM LTD
LONDON UNITED KINGDOM
7.11.2018

Tel: +447930901252
Tel: +254723312564
africastrategy@hotmail.com.
dr.davidmatsanga@yahoo.com.
www.panafricanforumltd.com.
www.africaworldmedia.com
www.africaforumonicc.com
Follow Me On:
Twitter: https://twitter.com/MatsangaDr