24

12

TEARS ROLL DOWN MY CHEEKS AS I REFLECT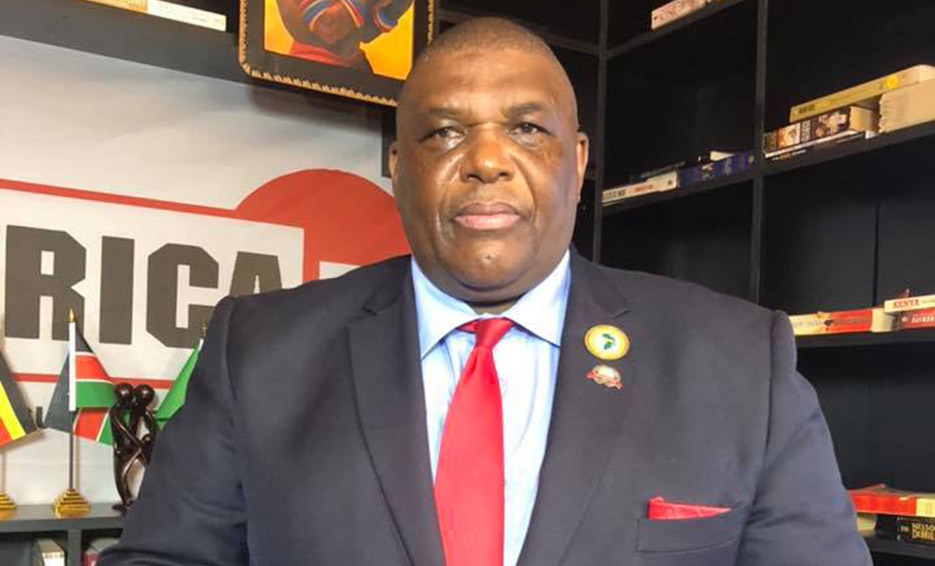 1. This is my last EPISTLE this year to Africa and especially to the Kenyan people where I have been involved in the struggle against Corruption.I wish to state that those matters remaining will come to pass in 2019 .My predictions will come to pass.
2. I write this note with TEARS ROLLING down my cheeks because of the threats I have received for being FRANK and for being a BOLD man in the fight against CORRUPTION. I will not bow to the THREATS and even if I am tormented and eliminated those who have read my works will continue. That is what a struggle is .
3. The wind of change in Africa is sweeping across the continent and soon leaders and masses will stand up and fight CORRUPTION. Those who use corruption to threaten and those who thrive on corrupt tenders will soon be exposed
4. From Kenya , South Africa , Uganda (where I was born ) to African Union (AU) the fight against corruption has intensified and it continues. I have lit the flames and many others will follow and stand to be counted in this fight . So worry not my good friends the fight will end with victory .
5. I am a Pan Africanist who strongly believes in God and the sanctity of the family unity. Fear of God and love for one another enables us to hear, understand, and practice the prophetic will of God as per the Holy Scriptures.
6. This Christmas season will give me an opportunity to have a sober and deep conversation with myself. It is time for serious reflections not only about myself but the entire society that I have defended in Africa .
7. Pan African Forum Ltd has been a platform for exchange of ideas from which I have learned a lot from your wonderful contributions. We didn't have to agree on everything..but we accommodated each other.
8. Those who have conspired to eliminate me and prostitute my name will never have an steady lives beyond what they have .Besmirching my name in order to eat does not help .Those who have told lies about me will be ashamed when the truth comes out one day. I have at times done this at the expense of my family .That is what Karl Marx went through.
9. But just like those Christians who were persecuted by Pharisees and by the high and mighty I will not give up on the struggle until my last Iota of my blood . We intend to continue our agitation and work for a just, free, fair, peaceful and corruption free society.
10. Today cartels might silence one but the message goes on and spreads it wings to every corner of Africa Some people had predicted and promised 2018 would be a year of Armageddon because of 2017 General Election
11. However, God gave Kenyan leaders starting with PresidentUhuru Kenyatta the wisdom to maneuver the country out of turmoil. Our advocacy for REDEMPTION STRATEGY was not in vain.Each day I woke up to speak on Kenyan TV stations and write here I said Kenya needed HEALING and indeed the leadership listened .
12. During this Christmas season, I would urge you my fellow Africans to refrain from any form extravaganza. We should not deviate from sober, calm and reflective frames of mind. Read, accord your families the best quality time.
13. Most of us might not be with OUR families because we shall be focused on FATIGUE EVALUATION of the struggle against corruption in institutions like JUDICIARY.Most importantly I will converse with God and thank Him for having seen you and me through the year 2018.
14. My friends in Kenya , and else where in Africa , let us celebrate in moderation, we are called upon to demonstrate the humility, love, and compassion of our Lord Jesus Christ. Let us lend a helping hand to a brother, sister, or a neighbor who is in need.
15. Let us use this time NOT to spoil ourselves, but to rejuvenate and re-energize ourselves for the challenges which await us in 2019.I wish to thank all those we have interacted on this forum and elsewhere in 2018. May we continue with the same spirit years to come.
16. Lastly comrades in Africa and Kenya in particular the struggle is too important to be left to me alone. It is a war kenya and Africa cannot afford to lose, for the sake of the poor and vulnerable, the powerless and weak.
17. This struggle is for our girls, boys , women, unemployed youth, taxi drivers, village farmers, bar tenders, waiters and waitresses, teachers, nurses, clerks and those in all the hardships and who work hard to pay for what is EATEN BY THE CORRUPT
18. My struggle is for those Africans dying while crossing the Mediterranean Sea in search for green pastures , yet Africa has plenty ... and all struggling Africans, the silent majority who are the real victims of corruption. Corruption is NOT a victimless crime!
HAPPY CHRISTMAS
Thanks
Dr.David Nyekorach -Matsanga 
24.12.2018 Nairobi

Tel: +447930901252
Tel: +254723312564
africastrategy@hotmail.com.
dr.davidmatsanga@yahoo.com.
www.panafricanforumltd.com.
www.africaworldmedia.com
www.africaforumonicc.com
Follow Me On:
Twitter: https://twitter.com/MatsangaDr