16

06

BRITAIN MUST LEAD THE WAY TO MAINTAIN LEGACY IN ZIMBABWE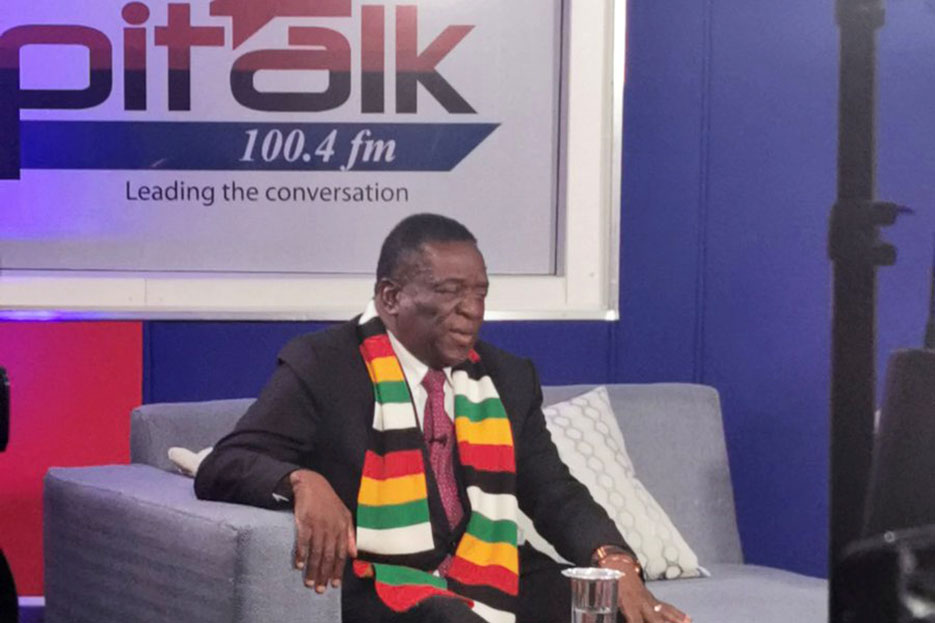 1. We listened to President ED Mnagagwa speak on Capital FM and we picked several messages regarding the ECONOMY, POLITICS , SOCIAL SECTOR & GLOBAL ORDER .We have decided to rise and defend ZIMBABWE and expose the international malcontents that pour dirty toxins about ZIMBABWE .

2. It is a fact that the sanctions that were heaped on Zimbabwe in the last 20 years have killed the economy Zimbabwe . There are those who state to the contrary but they must be told that western countries destroyed this once a great basket of Africa.

3. The truth is that ZIMBABWE cannot have quick fixes. The Government needs time to implement pall the structural challenges that this country faces. The British Government must lend a hand in rebuilding ZIMBABWE in order to maintain a legacy.

4. The kind of help the People of Zimbabwe need can only come if all those countries that have demonized the southern African nation to drop all forms of threats and embargoes.

5. One other factor that creates sadness in my heart is the amount of regime change activities that are lined up by George Soros and Vanguard Africa an affiliate of the Vanguard MDC to create violence in Zimbabwe.

6.It is indeed a shame for AU member states to allow dissidents to operate from the neighboring countries to destabilize the current Mnagagwa administration. The open incitement of young men and women to pick up arms to fight ZIMBABWE Government is growing daily.

7. Negative elements and forces put together by the G40 headed by infamous Prof.Jonathan Moyo continue to plot , equip ,!and above all using their external links in Africa and USA to plan insurgency against Zimbabweans.

8.The leader of Opposition Nelson Chamisa has a responsibility as a an opposition leader to distance himself from these clandestine movements that are dotted all over the continents. Nelson Chamisa insistence of regime change without a wider dialogue shows how power maniacs work .

9.We are watching with a keen eye the events shaping in Malawi and Eritrea and the links that MDC has with these external organizations that want to create insurgence in Zimbabwe .

10. ED Mnagagwa is correct on the question of dialogue . The route towards "wider dialogue" is MUTUAL not forced and any dialogue in Zimbabwe should not be through blackmail, hostage taking and conditioned from external pressure of USA.

Dr.David Nyekorach -Matsanga
CHAIRMAN
PAF (UK) Ltd
London United Kingdom 16.06.2019

Tel: +447930901252
Tel: +254723312564
africastrategy@hotmail.com.
dr.davidmatsanga@yahoo.com.
www.panafricanforumltd.com.
www.africaworldmedia.com
www.africaforumonicc.com
Follow Me On:
Twitter: https://twitter.com/MatsangaDr