07

07

AU MEETING IN NIGER BUT CAPTURED BY FRANCE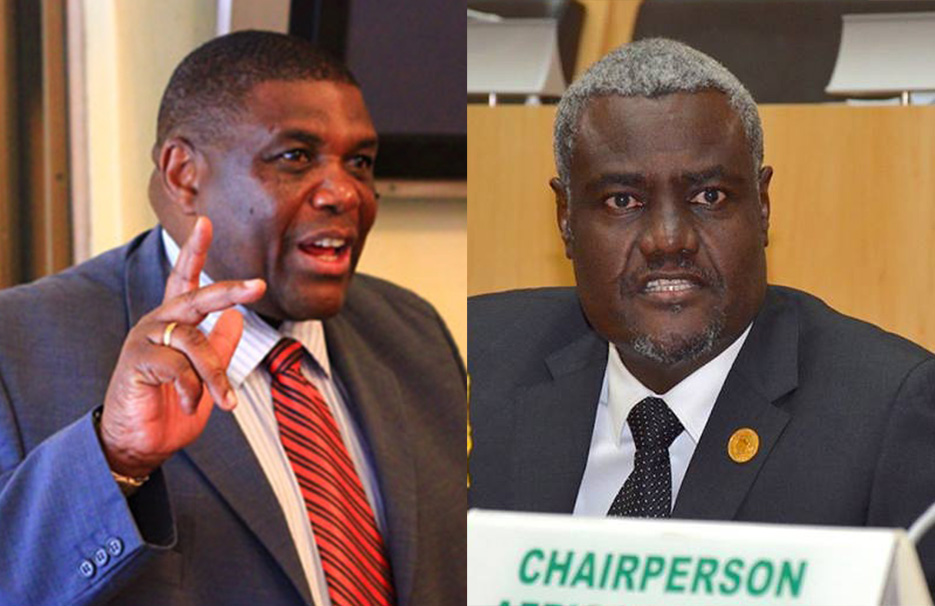 As leaders of AU and Heads of state and Governments gather in Niamey Niger I salute them and say I have once again been vindicated.
I have been vindicated since I started releasing my AU dossiers last November 2018 I have released 4 INVESTIGATIVE DOSSIERS ON AUC and HOW FRANCE HAS CAPTURED IT .
FACTS &TRUTH
1. When I called on the AU to release the report on sexual harassment, the AU did and I was vindicated.
2. When I denounced the Chairperson's Chief of Staff as a corrupt French Spy and sexual predator, he was sacked and I was vindicated.
3. When I decided to boycott AfCON 2019 because it is sponsored by Total, a French company used by France to launder money paid to French agents in Africa, some people thought that I was crazy.
4.It now turns out that I was right that Egypt was being used by France to destroy Africa . I have again been vindicated. Look at the burning that is taking place in Libya , Cameroon , Biafra and CAR .This is all CURSE to Africa .?
5. Last night God answered my prayers that EGYPT was knocked out of AFCON 2019 the game they organized using Total oil money .God knocked them out .CURSED by African Gods fir using French money .
6. Same with the ICC. When President Uhuru and Deputy President Ruto were cleared and Bemba and President Gbagbo were released by the ICC, I was again vindicated.
7. I decided to fight ICC on Sudan case and today USA agreed with me that ICC is only focused to create chaos in the world
8. In 2016 after the Uganda General Elections I predicted that 12 countries will be regime changed by George Soros and the rest can be left for the eyes to see in Africa .
9. I will continue doing my work. African history will one day remember me kindly and honourably. God will continue to bless me
FOLKS 
7.07.2019
London United Kingdom

Dr.David Nyekorach -Matsanga
CHAIRMAN
PAF (UK) Ltd
London United Kingdom 16.06.2019

Tel: +447930901252
Tel: +254723312564
africastrategy@hotmail.com.
dr.davidmatsanga@yahoo.com.
www.panafricanforumltd.com.
www.africaworldmedia.com
www.africaforumonicc.com
Follow Me On:
Twitter: https://twitter.com/MatsangaDr