27

11

THIS IS MY TAKE: 2/3 IS A CONSTITUTIONAL MATTER AND HAS NO BUTS ... IT HAS TO BE PASSED TO MEET THE 2010 CONSTITUTIONAL PACKAGE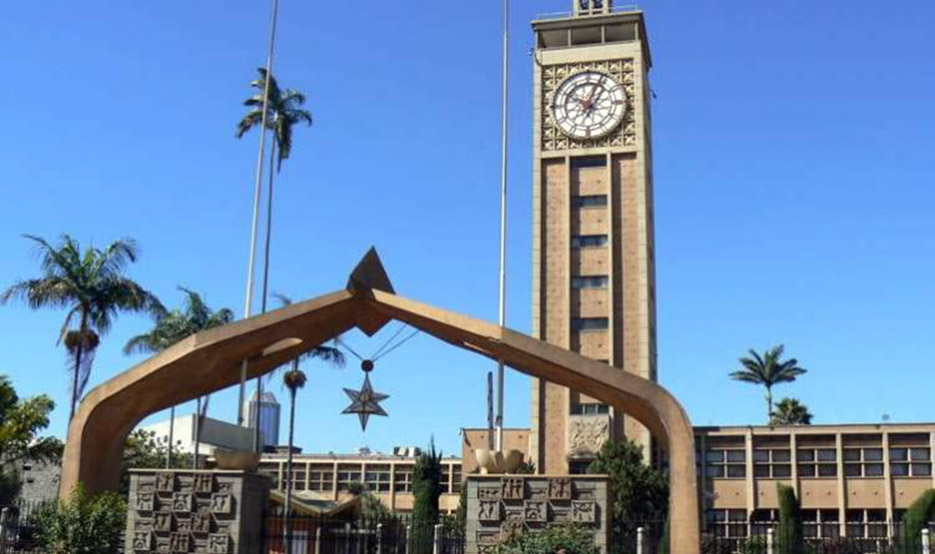 1. I woke up very early this morning thinking of Africa and especially for Kenya where a debate of 2/3 gender rule has taken ups and downs . Let me state here that I fully support my Pan African friend President Uhuru Kenyatta 's efforts to have the Bill passed .
2. But my THOUGHTS woke me up very terrified man as to why Africa behaves the way it does ? Why is Africa so petty on some issues that are straight forward ? Why does society blackmail itself ? On one side we say women are the fountain of institutions and in the other we deny them structures that enhance their ability to take part in daily life .
ACRIMONIOUS DEBATE
3. The acrimonious debate on 2/3 gender rule has caused so much heat on the social and political scene.The discussion on the bill tabled in parliament has raised a number of issues.
4. In my few strides on matters of intellect as matsanga, the questions that should bother any Kenyan and especially the MPs are these :
a) Is the 2/3 gender requirement an aspirational clause or a constitutional imperative that must be implemented forthwith?
b) Can the court issue an order directing parliament, another independent constitutional arm to act in a certain way?
c) Is the gender requirement a well thought out constitutional principle or a product of sectarian pressure from activists?
d) Are women of Kenya a marginalized group?
e) If so what kind of marginalization?
ATTEMPT TO ANSWER THE ABOVE QUESTIONS
5. In an attempt to tackle the above questions, one may want to start by recognizing that the Kenyan state is founded on constitutional democratic ideals of competitive politics and unfettered right to participation.
6. The above begs the question on what do we do with democracy if the voters are forced to "voluntarily" vote for a certain gender? Could such an election be termed to be free?
POLITICAL PARTY DISCIPLINE IS PARAMOUNT IN DEMOCRACY
7. There those in Parliament who forget that the used POLITICAL PARTIES to arrive in the same Parliament . But it also a place where sectarian activism manifests itself.The country seems to be held at ransom by proponents of radical ideas on both ends .
PARLIAMENT IS HOUSE OF DEBATE BUT ON PRINCIPLES
8. Parliament is a house of debate. It is a boiling pot of all shades of ideas. It is not an arena for unanimity or uniformity of thought. That's why every parliamentary decision or resolution is a product of debate and voting.
9. In normal DEMOCRACY and in places where systems of JUDICIARY work independently and are not CORRUPT things would have been dealt better and differently .But with a corrupt Kenyan Judiciary of CJ Maraga several doubts wake up every minute one mentions the word KENYAN COURT
ABJECT INABILITY
10. Therefore a court order that purports to order parliament to pass a certain law can be rightly termed as moronic for it demonstrates abject inability to understand the workings of the August house.
SOME THINK OF FRESH SCRUTINY ?
11. THERE are those who think that the contentious 2/3 gender Article need to be looked at afresh and given a rational interpretation by the courts; this group in reality think it is an aspirational principle that should not put the country in an uncalled for state of urgency.
ACTIVISTS JUDICIARY
12. But frankly speaking and being TRUTHFUL the CONSTITUTION of Kenya that created an ACTIVISTS JUDICIARY who make this decisions must be completed with 2/3 gender rule sealed and endorsed.
13. The constitution of Kenya 2010 is largely an activist charter terribly insensitive to the economic welfare of majority of citizens.It is a document that caters for privileged interest groups camouflaged in many shades.
WOMEN ARE MAJORITY IN AFRICA
14. Women are the majority in Kenya and they constitute the largest voting block. We have women who are doctors, journalists, political scientists, lawyers, business leaders, farmers, teachers etc.
15. Such women have excelled in various careers and professions not because of tokenism in the name of affirmative action, it is because of hard work and discipline. One should not turn these women into hapless weaklings when it comes to politics?
16. One would imagine that as parliament looks at the gender bill, an audit on the impact of the existing affirmative action seats is an imperative.
There is also an absolute necessity to take audit of the cost of representation in Kenya before burdening the already over taxed citizen.
17. I fully support the President and the Government in the quest to close the 2/3 gender gap. I'm not against nor am I pro the bill. I'm only highlighting issues of concern in the bill.
18. Finally, I know that gender does not refer to women alone; but there's no denying that the current clamour has been hijacked by the radicals from both sides There is need for sobriety to prevail in parliament so that at the end of it all, the outcome will be in the best interest of the country and posterity.
19. I personally believe that 2/3 Gender bill must be supported because it is a constitutional obligation that has to be done and SEALED for the 2010 to be operational.After all CONSTITUTIONS ARE NOT STATIC , THEY ARE DYNAMIC. .It could change in future .....
I SUPPORT THE PRESIDENT ON THE BILL
Thanks
God bless Kenya
Dr.David Nyekorach -Matsanga
27.11.2018

Tel: +447930901252
Tel: +254723312564
africastrategy@hotmail.com.
dr.davidmatsanga@yahoo.com.
www.panafricanforumltd.com.
www.africaworldmedia.com
www.africaforumonicc.com
Follow Me On:
Twitter: https://twitter.com/MatsangaDr