| | |
| --- | --- |
| | |
| | |
| | But the turn of events in Zimbabwe where "a love triangle group" calling itself G40 headed by a monster called Prof. Jonathan Moyo an agent of external forces mainly the French have made me to issue this statement. I respect and admire President Mugabe but dishonor the First lady Amai Grace Mugabe's attachment to G40 which will destroy Zimbabwe. The pettiness and war-mongering attitude of Zimbabwe Higher Education Minister Prof. Jonathan Moyo has reached........Read On>>> |
| | ''International community must now step over and designate Raila as a quintessential rogue elephant; stop funding his activities or entertaining him and if possible place an embargo on him including freezing his assets and banning him from visiting their countries as a means of caging his buffoonery in Kenya."...........Read On>>> |
| | Constant threats and demands by NASA stink up to high Heavens and have fouled up the Kenyan public space. With their newly acquired stomach-turning capricious tendencies;NASA brigade led by Raila is leaving everyone guessing as to whether they are prepared for elections or the fear of losing is the new 'wisdom' behind their undisguised gimmickry, ...........Read On>>> |
| | Makau is a true embodiment of a village rascal who travels overseas and return thinking he is God's greatest gift to intellection. Unbeknown to him,most ideas he espouses are not only mediocre,rusty and mischievous; cleverly performed at the whims of his masters.He is the new housemaid, who acts on instructions from faceless fat cats in NASA..........Read On>>> |
| | I have said time immemorial that NASA is a coalition of liars,ruled by liars and managed by liars. If they are not busy spoon-feeding the public on baseless propaganda, unverified claims and false theories; they are busy aiding their governors in looting the county funds and recklessly subverting the weal of the commonwealth. Lately, they have added new yeast to their irredeemable kleptomania. This involves a new concept in town called crowd­funding.........Read On>>> |
| | We find the entire saga that Invalidated 2017 Presidential Elections interesting. What is unfolding in IEBC today as we see the true colours of the chairman and the CEO fighting is laughable? This is because it looks Chairman Wafula Chebukati looks like is privy to the written Judgment of Supreme Court which is not public yet. The Chairman of IEBC has embarked  on a witch  hunt  ahead of the much anticipated   Chief Justice David  Maraga  Judgment........Read On>>> |
| | Arguing like a subdued slave fawning at his masters is not the way to go. Take an example of the county governments as an alternative to soothing discontented elements of a tribe, again; there are still cries of economic apartheid by sections of the very community. Will we not end up with every family being a state, such as the republic of David Ndii.......Read On>>> |
| | Still laughing at what happened on Friday night, the grand contradiction exposed the. oxymoron nature of NASA. They have been flogging IEBC in public for declaring President Uhuru at night, then quickly like psychotic patients easily forgot and paraded themselves at night with trucks of canters carrying their so called evidence to the Supreme Court.......Read On>>> |
| | Our expertise in monitoring regime change tools in Africa indicates that George Soros and other External forces have indeed wanted since 2007 to date to create an uprising in Kenya. First through ICC cases where AFRICOG and KHRC took part in procurement of witnesses for OTP. Since then NGOS in Kenya have been at crossroads with the Kenyan people.......Read On>>> |
| | The importation of KAF and Vanguard Africa mercenaries like Dr. Nana Busia and Jeffery Smith who were the main inciters of violence in GABON elections last year,where opposition turned violent and killed hundreds of people and destroyed the Parliament and burnt down High Court must worry Kenyans........Read On>>> |
| | Pan African Forum Ltd has been investigating the silent war in AU that has drawn in the Minister of Tourism of Zimbabwe as the AU official candidate and the un-official entrance into the race of the former Minister of Tourism of Seychelles. Our team of specialist investigators........Read On>>> |
| | Pan African Forum noted with concern the bias and negative campaign that was conducted against the rest of Aspirants by the current AU Chairman President of Chad HE ldriss Deby which undermines the principles of a free and fair Election in the spirit of AU. The President was actively involved in a campaign for his Foreign Minister in many countries where he traveled........Read On>>> |
| | Pan African Forum notes that Gambia a country where the Chief Prosecutor of ICC comes from has taken the final journey. It is therefore prudish, sardonic and to unthinkable for us to attend such a meeting with an Illegal Chief Prosecutor whose country has withdrawn credentials against her. The Government of Gambia formally deposited their documents of withdrawal....Read On>>> |
| | On the 28th of June 2016 as a Whistle Blower I brought to your attetion as the Chief Guarantor of the original objectives of the Rome Treaty a complaint against the former Chief Prosecutor of the ICC MR. Moreno Ocampo and the current President of the ICC who worked under the direct supervision of Mr. Ocampo when corruption and other acts were committed....Read On>>> |
| | Today millions in the world are disappointed by the actions of ICC and the manner in which the ICC has conducted its affairs on the African cases that are before the court. African countries through AU demanded for reforms at the ICC which the ICC rejected. AU wanted a restructured OTP....Read On>>> |
| | In accordance with Article 112 of the Rome Statute, the Assembly of Sates Parties MUST look at the CONDUCT and OVERSIGHT the affairs of the PRESIDENCY OF ICC and OTP. The ASP members MUST be informed of the outgoings and on goings of these offices. Obstacles against Justice and against proper administration of Justice at the ICC.......Read On>>> |
| | If the document I that I submitted were forged or false as alleged by the ICC spokesman who spread gossip in Kenya Press then let Article 70 of the Rome Statute be invoked so that I present the same documents to the trial chamber. If the Bank accounts of the Presiding Judge in those countries names don't exist or never existed let her come out and sue me for defamation.......Read On>>> |
| | The Election of the AU Chair Person was "a disaster in waiting' and most of us felt that International NGOs has infiltrated some countries in Africa and tried to buy off that Pan Africanism zeal so that they vote for candidates of their choice for the post of Chair person. We thank the election panel for the postponement of the elections until January 2017 in Addis Ababa. By then we shall have more applicants or better applicants.......Read On>>> |
| | Pan African Forum Ltd has received a huge dossier, that included video tapes, audio tapes, bank statements that details how the Sudan case was corrupted by OTP and international influential NGOs in the world, these documents will detail how the OTP conducted itself when investigating the President of Sudan, President AI-Bashir Omar and others. we have applied to table the evidence as Ex-Parte Confidential   against 3 current court officials of ICC......Read On>>> |
| | I note with great concern that, the OTP laid its flawed evidence before Trial Chamber V(a) and V(b) despite glaring irregularities that I have brought to the attention of this court by me without remedy. There is a huge concern as to why the Presidency of the ICC court did not administer the entire judicial system of ICC and allowed fake evidence to be brought despite various complaints from users. The reality of this matter is that if there is no evidence then the case is terminated in......Read On>>> |
| | The world must be told the truth that the court does not have a Grand Jury or Judicial assessors who could balance opinions of prosecution,Judges, and defence teams, the suspects rely on opinions of Judges who might at times be biased. It is imperative for Judge Chile Eboe- Osuji to know that public opinion in ICC matters helps justice to grow. OTP has corroded all investigative methods in Kenyan cases. Therefore the media and other pressure groups stabilize the court's .....Read On>>> |
| | The breach of Article 70 of the Rome Statute , perversion of the cause of Justice, Obstruction of Justice, perjury and purchase of fake evidence and witnesses which has led to the current stalemate in the ICC. The failure to arrest of those under Article 70 the fake witnesses who had recanted and told lies and the use of the same witnesses whom she failed to arrest to testify against suspects yet the law under Article 70 is very clear on those who lie to the court and .....Read On>>> |
| | My many attempts to get an order unsealing the evidence has not been favourably considered by Appeal Chambers that now want to accuse Kenya on non- cooperation. Is this not sad that the same court that rejected my applications of flawed investigations is going to decide on the same matter that they rejected in first place?......Read On>>> |
| | Martha is chocking with jealousy, struggling on the edge of political deathbed like some drowning fisherman clutching on every straw to stay afloat including deploying insults and insolence to inspire hate against Uhuru; a preserve of political menopause used by politicians who long lost touch with ever shifting reality......Read On>>> |
| | There are significant underlying reasons that may explain why these allegations notwithstanding, the Kenyan cases are falling apart. Some of the reasons arise from the Prosecutor's theories of the cases and significant pre-trial case managements missteps. Key Prosecutorial decisions taken at the initial stages of the cases might have contributed to the dire situation the ICC finds itself regarding these and some ICC African Situations.....Read On>>> |
| | One good thing about opposition in Africa is that it is always missing the point. They have perfected this weird art to the point of absurdity, a point where they go to bed—dream and wake up to believe that what they dreamt is the national mood . These are incipient symptoms of opposition organizations in the ICU. Is OKOA KENYA also "Tender-prenuer" syndrome? Absent in all this theatre of perfidy, skullduggery, mumbo jumbo, expediency and politics of convenience is.....Read On>>> |
| | These nefarious activities, official incendiary narratives (mass actions all the time, OKOA KENYA etc) poor governance structure, indiscipline in ODM's hierarchy and careless talks by megaphones beguiled as party officials has robbed the party its shine......Read On>>> |
| | If I was a leader of CORD opposition, I would offload such garbage like Makau Mutua who has destroyed CORD operations in USA. Somebody pinch CORD honchos and remind them that Obama is not coming to crown anyone President in Kenya, neither is he coming to re-enact the infamous 1896 Berlin Conference rudely titled scramble and partition of Africa by foisting on Kenyans a new President through any putsch.....Read On>>> |
| | I refer to the letter circulating in the mass media and various blogs worldwide, which letter is dated 9th July 2015 addressed to H.E. Ms Rose Makena Muchiri, Ambassador of the Republic of Kenya in the Netherlands which has allegedly been authored by the Chief Prosecutor of the International Criminal Court Fatou Bensouda, regarding the above noted matter. The Embassy of Kenya in Netherlands or The CS of Interior of Kenya Hon Joseph Ole Nkaisery are not a party to the proceedings....Read On>>> |
| | I am rankled, irked and gobsmarked by the storm stirred in South Africa by opposition and section of the civil society in the wake of Sudan President Omar AI Bashir's visit. In the eye of this storm, unfortunately is apartheid relic Democratic Alliance led by its altar boy Hon. Mmusi Maimane. In his moments of stupidity, Mmusi Maimane on BBC Hardtalk uttered words that are very misleading..Read On>>> |
| | Why has Makau Mutua decided to attack me at this crucial time? Makau knows that once the Waki envelope case is done, and my research completed on ICC He will be the main character in the Waki envelope saga that has haunted most people from his area. Does Makau know the names? Why then fight Matsanga and ask him arrested because of the Waki Envelope? I have always held that people should only open their mouths if it improves the quality of silence........Read On>>> |
| | Our enjoinment to the AG of The Republic of Kenya is to independently enlighten the court on how the evidence, the records, the testimonies of said witnesses were audited and altered by the OTP investigators in Kenya with the help of political intermediaries that has made the work of the court difficult in determining the direction of this cases. Public interest in the case has dropped to it's lowest since 2008 and millions of people in the world have lost confidence in.......Read On>>> |
| | Pan African forum has made sevral applications to the chambers (see ICC website), written letters to both the judges and OTP, handed over plethora of information on flawed cases to OTP on the flawed Kenyan cases but instead of reviewing the situation OTP has answered back with pride and arrogance which now we believe have exceeded the level of impunity........Read On>>> |
| | There are serious movements against stability of Kenya and the entire East African Region which the new strategy that is pushed by the three countries will dismember Kenya. Kenya need a break from these malicious strategies of regime change that are being funded by external dark forces that schemed the ICC indictments against the suspects. At this junction of history in the making, comes a tribe of cankerous NGOs and Civil societies headed by (AFRICOG) inspired........Read On>>> |
| | There is no dispute on that international law and procedure are relatively new concepts in which scholars will hinge their hopes in any trial like this of Kenya. The role of amicus is common and useful feature in proceedings like these ones where there is no jury. The judges need to get new observations in order to balance their verdicts. Amicus helps and brings transparency in most cases in the world where views are sought from other independent sources.......Read On>>> |
| | The Kenyan cases have had rough ride in the court due to the fake ingredients that were brought in the court by the then Chief Prosecutor and the current Chief Prosecutor in OTP.....Read On>>> |
| | I have warned my Jubilee friends that Kenya has two great enemies. Dr. Kofi Annan and his external friends supported by the French and an NGO sponsored opposition that will dismember this nation called Kenya soon. There are those few malcontents in Kenya and Africa who fail to see the signs of regime change coming.....Read On>>> |
| | The entire group of ICC orphans is clouded in an amnesia of ignorance in disregard to the type of dynamism that is taking place in Africa today. Like their coached witnesses, faked evidence, Maina Kiai and group have lost memory completely. The 29 witnesses in William Ruto's & Arap Sang's case have all lost memory like those who coached them on what to say in 2008 and 2009....Read On>>> |
| | It is now clear that ICC has turned the court into an economic court where land titles, shareholders, company details, car logbooks, bank balances, trial balances, telephone records, which work very well with an economic crimes court are being asked by OTP. President Uhuru Kenyatta was charged with the crimes against humanity as stipulated by the 1998 Rome statute........ Read On>>> |
| | 2 years ago I stood high in Africa and told the world that Western intervention in North Africa will create more conflicts and will destroy the entire region of the continent. In traveled to South Africa for International Solidarity Conference in Pretoria and in presences of President Jacob Zuma who we shared a platform and a table I told my African people that Western hegemony will destroy Africa........ Read On>>> |
| | I want to say I was prepared and still prepared to be charged under Article 70 of the Rome Statute for tampering of witness OTP4 if the ICC Chief Prosecutor has any grain of salt left on these cases. The world must know that under "Confidential documents" before the Appeal 5 of ICC lies the truth about Kenyan cases. My interview with the ICC investigators provided huge materials that exposed the loopholes of a flawed investigation....... Read On>>> |
| | It is now clear that those who sparked the violence that engulfed Kenya in 2007 – 2008 are at it again and seriously driving this nation towards disaster and a sharp conflict. A new post-ICC trial conflict is brewing in Kenya due to the flawed and faked cases that are before the ICC. There is need to terminate all these faked cases and carry out fresh investigations in light of new evidence from those calling for the same 2007 – 2008 "mass action"..... Read On>>> |
| | The shocking news from this trial is that OTP evidence for its accusations against Mr. Kenyatta is derived from the Waki and KNCHR (two) reports as mentioned earlier. The Hansard of the Waki Commission's sitting in various towns does not record Mr. Kenyatta as a perpetrator of the PEV but rather a peace maker. Witnesses at the commission testified of seeing Kenyatta attempting to calm down tempers of people who wanted to retaliate. ......... Read On>>> |
| | Those wishing to drag this hub of Africa into a conclave of anarchy like George Soros must be warned that Africa is watching and closely monitoring their plans. As Pan African Forum we shall help Kenya with international intelligence to combat the traits of an uprising that the CIA is busy targeting on Kenya. In 2007- 2008 the Open Society Foundation sponsored NGOs in Kenya to look for fake ICC witnesses, to coach witness, to fund Kenyan lawless organizations to kill and ......... Read On>>> |
| | The withdraw of witnesses like poker cards, the use of fake evidence, the coaching of witnesses under your tutorial services using Walter Barasa and Ken Wafula and others, the use of political intermediaries to molest suspects, President  Uhuru Muigai Kenyatta,  his deputy William Ruto, and Arap Sang  has been the Hallmark of  both Kenyan  cases. Most observers have been very disappointed by the current status of the cases that are before Trial Chamber (Va , and Vb). ....... Read On>>> |
| |  If the low-don can't change the tune of his message; preach peace, reconciliation and economic prosperity to the many despondent Kenyans and Africans working hard day and night to put food on their table or even fish investors to create opportunities to huge army of hopeless youths in this country —let him continue wallowing at the junction of relevance...... Read On>>> |
| | I wish to, by this statement, shed a bit of light and put things in perspective as relates the entirely spurious allegations appearing in various sections of the electronic, print and social media in recent days and that which  was arranged by enemies of Matsanga because of my stance against ICC on the Kenyan cases. There are those calling for my blood on FB no doubt buoyed by a fake recording produced and edited by my enemies and detractors solely due to my ....... Read On>>> |
| | The decision by the Trial Chamber Vb to allow a sexed, doctored, and faked Trial to go ahead in October 2014 confirms all my fears that I have voiced for 6 years against OTP and ICC as an institution.   My position on both cases of the situation in Kenya is the same and will never change. They were flawed in every manner of legal fraternity....... Read On>>> |
| | We have exhausted all judicial avenues and lobby in this court and for this court to change the bad habits and reform the OTP in an effort to correct the mistakes of ICC and protect the integrity of ICC on the African continent but we have now come to a conclusion that nothing will change ICC's perception against Africa. We have exposed scandal after scandal ...... Read On>>> |
| | The President must rise up and tackle these structural challenges before they turn into a monster called disillusionment of the masses.  A huge wage bill in a nation who's GDP has not increased since President Kibaki left power in 2013 is dangerous. It could cause serious tension and allow malcontents of regime change called NGOs to subvert a nation. I see a danger where the President faces few "immoral cartels" that have held a country to ransom with never ending...... Read On>>> |
| | The same agents who falsified and collected Mungiki witnesses to nail suspects in case 2 of Kenya situation have been approached to provide new breed of Mungiki liars from the USA Diaspora to fortify the case which hangs on technicality in the ICC court. The travel and other logistics of Makau Mutua indicate that direction and I will update the world as the drama unfolds. There are reliable and serious sources that  have confirmed to me that arrangements...... Read On>>> |
| | The shocking revelations by witnesses  in case one of Deputy  President  William Ruto and Arap Sang vindicate me. The cases were built  on fallacy and it has shocked many international observers on how bungled  evidence can be allowed  in ICC court  and the Trial goes on  as if  nothing  is wrong.  Just like case two  of  President  Uhuru  Kenyatta where  liars were lined up to lie, case one of Deputy William  Ruto and Arap Sang has a litany of lies ... Read On>>> |
| | Some of us thought the Court (ICC) would bring solace for both victim and suspects of PEV in Kenya and Africa I general but have been very disappointed by the current status. The manner in which the OTP has conducted its investigations, prosecution of cases, substance of cases, integrity of witnesses and false evidence that is now paraded before the eyes of the world has shocked millions ... Read On>>> |
| | On the basis set out here Luis Moreno Ocampo must be charged for tampering with Kenyan cases by issuing public statements that border on evidence that is before Trial Judges in Chamber 5 and therefore violating Article 70 of the statute which could the influence the outcome of the Kenyan cases that are before the Trial Chamber 5. This could cause a miscarriage of Justice against the Read On>>> |
| | The ICC chief Prosecutor has reached a pinnacle of insanity on the Kenyan cases which were bungled and flawed by the same OTP right from the start. It is very disheartening for the Chief Prosecutor to tell the world that after spending over  200 million dollars of international taxi payer's money  on flawed investigations and procured witnesses she still wants 3 more months Read On>>> |
| | We note with appreciation that in spite of, or even because of, the myriad challenges that the Republic of South Sudan has faced since the signing of the CPA in 2005, considerable strides have been made in healing, state building and nation building by individuals taking leadership and initiative as well as governmental and non-governmental agencies. Read On>>> |
| | The Chief Prosecutor has no alternative but to stick to the guidelines of the Rome Statute given the false evidence and the lack of evidentiary threshold in case 2. This should have been done long time ago if it had not been for  the politics of international conflict merchants- the NGOs. Read On>>> |
| | I am seeking clarification as to wether Mungiki criminal elements, an outlawed sect in Kenyan law and constitution are indeed witnesses in President Kenyatta's case? Or is it the Kenyan press that has falsified reports on the matter? If this is true then the only option left for OTP on President Kenyatta's case is to terminate using Article 53 of the statute and start afresh given the new budget that was approved by ASP. The use of contaminated witnesses and evidence is a miscarriage of... Read On>>> |
| | To a man or woman with a hammer everything resembles a nail, it gets weird when the hammer holder is none other than this woman or man called Makau Mutua; a namby-pamby apologist with inflated pride, wounded ego and alpha narcissism riveted to nonpareil zeal of someone trying to "catch the eye" of a political demigod perhaps to anoint him a widget in ...... Read On>>> |
| | Truth be told, Kenya-Today  bloggers are funded by Orange Democratic Movement  leader Raila Odinga and his sister who are in fact at the centre of talks between chief Prosecutor Fatou Bensouda and the mafia gang that wants to take the leadership of Kenya after imprisoning Uhuru and Ruto. The Kenya-Today bloggers have decided to gather juicy titbits, half-truths and bits of information, then lace them with rumours gathered from pork and meat joints and bars which they feed..... Read On>>> |
| | PAF and AWM notes with great sadness that  It is indeed a shame  that witnesses are falling like poker cards because the procured witnesses cannot sustain the lies that were impregnated into them by these opportunistic NGO agents 5 years ago . The ICC as a court should come hard on those NGO bosses in Kenya who coached and induced witnesses in Kenyan cases. Most of them are trying hard to justify their actions ot 2008 by writing long essays of deceit to the world regarding...... Read On>>> |
| | Watch a compilation of various interviews that Dr. David Matsanga has carried out sharing his views and opinions on the ICC trails through the past months on both leading Kenyan T.V. and radio Stations........ Read On>>> |
| | Botswana has a pirate radio station of VOA called studio 7 where imperialism kills Africa on daily basis.  Botswana has satellites pointing on Zimbabwe along the common border with Zimbabwe. We know all these facts but we had spared Botswana thinking they would change and work for African unity........ Read On>>> |
| | The run up to the general elections were consequentially ecstatic, with both sides of the divide campaigning and castigating each other equally, with a view of capturing a broad base support of the elections. ZANU PF, MPC-T and MDC launched their party manifestos as the irreducible minimum upon which they rallied their supporters along a common purpose. Elections so far in Zimbabwe have been free, fair transparent and credible with the...... Read On>>> |
| | Pan African Forum independent observers have has come across documents indicating the political underhand of the French strategists who were dispatched to help Morgan Tsvangirai to win the tomorrows elections.  Bell Pottinger and other mercenary groups that have been funding and advising Morgan Tsvangirai on how to win an election have gone to plan B which is an uprising..... Read On>>> |
| | Pan African Forum sees this as a death route of principles of democracy and accountability in the AU. The AU values of transparency and accountability in Africa seem to be going down the dark alley of incompetence and compromise. ECOWAS's report on Obasanjo is damning. The evidence speaks volumes for itself..... Read On>>> |
| | H.E President Obasanjo cannot pretend to spearhead the rule of law and the African Union cannot entrust him either, to be the vanguard of democracy in any country especially Zimbabwe where he has close ties with opposition......... Read On>>> |
| | The AU must not accept any act of double standards but suspend Egypt from AU until a return to democratic institutions that form part of the AU charter.  We don't support most of the doctrine of Muslim Brotherhood especially their leadership that has links with Jihadists, but the people of Egypt decided to give Muslim Brotherhood over 50% of the vote....... Read On>>> |
| | Constitutionalism in Africa is at times thrown out of the window for the sake of political expediency like what  MDC factions want for Zimbabwe. It is the mandate of constitutional Court to interpret matters that are contentious in nature. The interpretation of election time frames and dates are accordingly  subjected  scrutiny  of the constitutional court of Zimbabwe....... Read On>>> |
| | I single handedly stood high in the internationai community  to investigate  and expose the fake and rotten evidence that was submitted  to Pre- trial Chamber 2 in September 2011. In an attempt by the then Chief  Prosecutor, Mr. Luis Moreno Ocampo and the deputy Fatou Bensouda to  conceal perjury incidents they tried to threaten and silence me in April 2012 by invoking Article 70 of the Rome Statue of 1998. I defeated them and the truth set me free...... Read On>>> |
| | Now Kenya has a vibrant court systems which can handle the cases through a special division of the High Court, which the  ICC can help to train, there  is no need of airlifting the Kenyan President  and his deputy  to stand trial in the Hague when the  world  accepts that the Kenyan judiciary has changed...... Read On>>> |
| | I am prepared to die for the truth, I am prepared to go to prison for the 5 years if the trial finds me guilty of violating Article 70 as per the Rome Statute of which I was a formidable force and lobbyist for its inception in Rome in 1998. If I have ever committed any acts of intimidation, liquidation, bribery, and witness tampering against the Kenyan witnesses as suggested by OTP when initiating Article 70 of the statute against me I am to pay for such a price...... Read On>>> |
| | I am glad that under your stewardship as EU Commissioner for External Affairs   hopes had been renewed in the relationship between Zimbabwe and EU on some issues like the KPC Diamond case which we successfully lobbied.  Our intervention as a Pan – African group is based on passion and sense of patriotism for Africa and has nothing to do with material gains on this issue..….. Read On>>> |
| | The tyranny of numbers, the voting behavior and patterns in Kenyan politics for many years, would vindicate any good political science student like me that victory was to come on the first tally of votes and count in 2013 based on the leveled ground and superb organizational structures of the IEBC that I saw in Kenyan elections in 2013 there was no run off.….. Read On>>> |
| | I have been vindicated by the Chief Prosecutor's admission that case No. 2 of Uhuru Kenyatta and Francis Muthaura had and have serious errors of fallacy, a heap of lies, a political charade and political strangulation of international justice system….. Read On>>> |
| | The EU must avoid dangerous route of piece meal removal of sanctions as this will create apprehension among the people of Zimbabwe.  There should be no discrimination in selecting the names of those to be removed from sanctions. We want to thank countries like Belgium and Britain for listening to the truth on the ground….. Read On>>> |
| | Part of Africa's problem is allowing neo-colonial agencies and organizations to manipulate the political affairs of this continent. In 2012 our continent witnessed many conflicts sparked by the French hegemony. The French positioned themselves for violent regime change in North Africa by spearheading the bombardment of Libya….. Read On>>> |
| | |
Welcome, dear visitor!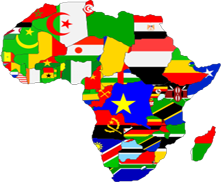 Welcome to Pan African Forum. We are a platform for Africans from all over the continent regardless of race, tribe, gender or religion to come together to make a difference.
We aim to challange Africa goverments to strive to develope their countries while discourage corruption, nepotism. Working closely with already established regional bodies like ECOWAS from Western Africa, EAC from East Africa and SADC from Southern Africa we can achieve this goals.
Testimonials
"Pan African Forum is a platform for every African from the continent to come together and make a difference."

Dr. David Matsanga,
Director

"Pan African Forum is a platform for every African from the continent to come together and make a difference."

Dr. David Matsanga,
Director

"Pan African Forum is a platform for every African from the continent to come together and make a difference."

Dr. David Matsanga,
Director